So it's 2020 and December of 2019 was so much fun in Ghana. Most of you came to commemorate the "Year of Return," marking the 400 years since the transatlantic slave trade began on the ports of Ghana taking our ancestors to be slaves all over the world. Yall! Beyonce and Jay-Z were here! This was huge for Africans and the Diaspora. If you missed out on it there is still time! The President of Ghana, Nana Akufo-Addo has made an official welcome for all of the African Diaspora to come back home. Lets not forget how crazy it is in the US right now with COVID-19. But I'm not here to talk about that today. I just wanted to let you all know that there have been so many of the African Diaspora come to Ghana to get an understanding and learn what happened to our ancestors and the journey they were forced to take. As for me, and my family (except for my husband), our first time on the continent was the first day of us living in Ghana from Paris in June 2019. The ultimate goal was to live in Africa at some point. Literally, out of nowhere the opportunity came and was perfect just for us. We are truly blessed! I have been here almost a year now and I can honestly say Ghana owes me nothing. I am thoroughly enjoying myself, and feeling like I am where I belong. Don't get me wrong, it wasn't an easy adjustment but, I have learned after moving to two totally different countries in one year adjusting is not what I am doing anymore I am simply living in the present. Things need adjusting when it's not right or doesn't fit.
Before I get all mushy on you guys let me share some key things with you about how to move, not just to Ghana but, to another country with ease. Our plan was a great plan and we are so thankful for those small yet impactful steps we took to move from Atlanta, Georgia.
#1 Change your mind!
I know this sounds easier said than done but changing your mindset to me means trying to enjoy the present. Don't think like most people and create this unnecessary fear about moving or traveling the world! Try not to have a fear of the unknown future. Sure you can still plan for your future but when life happens, your future destiny may be different and much better than what you had planned. I had planned to climb the corporate ladder when I graduated from college and that's really all I planned. I knew I loved to travel but didn't see that as much in my climbing of the corporate ladder. Whereas, now I am my own boss and I get to enjoy traveling and sharing this journey with so many wonderful people. I meet lovely people everywhere I go and I love it! I just want to encourage you, yes you! If you see yourself living in another country, DO IT!! Don't think too hard just do it! And another thing…Everybody will always have their opinion on what they think you should and should not do but at the end of the day choose to do what you want to do!
#2 Make big chops
Aside from me chopping all of my hair off again before coming to Ghana. I'm here to tell you it can seem difficult moving a family to another country and saving is not as easy either. In order to save money we began cutting things off that we could really do without. Things like our cable bill, gym memberships, channel subscriptions and apple music. These are small but mighty changes that we made to purchase our flights. For example, our cable bill was $120 monthly x 12months= $1,440. When we cut out a lot of things we didn't need we ended up saving a lot of money at the end of the year before we moved. Chopping these small things helped us to save our tax refund as well. Then BOOM! We got our tickets! We would usually put our refund towards those small annoying bills or purchase some new gadget and clothes that we didn't need. This year we did something meaningful and it felt amazing!
#3 Get your papers
Getting papers was easier then we expected as well. The key to getting your papers together is getting organized. We organized a notebook for our family and it made getting all of our visas and passports less stressful, especially at the airports. Purchase a notebook and binder slip covers to put all of your papers individually in order. Also, manage your time wisely when ordering visas and passports. We made sure we had all of the documents we needed for the passports and visas before we booked our flight so that we would just take them to the office the same day. Rushing passports is an option although, it costs a little more, it comes within a week or 2. Oh wait! Don't forget to update your drivers license and get an international drivers license. Thank me later!
#4 Health Matters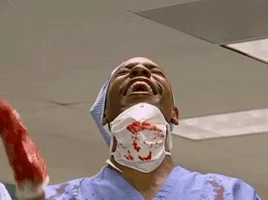 The last thing you want to do is to go to the doctor in another country with a doctor you never met because you didn't catch something you could have taken care of before you left. Start scheduling doctor appointments and getting physicals and medical history so that you have it to travel with. This helps a lot if you need vaccinations. I personally am not a fan of vaccinations so I made sure I focused on building our immune systems everyday. No worries I am curating a podcast telling you all you need.
#5 Purge
Not only do you have to start cutting expenses but, start getting rid of clothes you don't need. Because we were moving to Ghana we started giving away our winter clothes. Yes we could have sold them but giving to someone in need and our family members felt much better. It was also a way to get to say goodbye to some of our friends that came to our house to shop. Taking a lot of old clothes was also pointless to me because I was planning to lose weight and buy new clothes and fully embrace the unique Ghanaian fashion culture, which is very beautiful by the way. Fashion week Ghana was mind-blowing!
#6 Packing
So…now that you have purged, you need to start packing. I know… when you move you want to take everything with you. However, this can be very expensive when shipping across the country, especially with boxes. When you have a family of 3 kids and toys and books that they just can't live without what will you do? BUY SUITCASES!! We moved everything we needed in suitcases. Books, blenders, toys, electronics, you name it we brought it all in suitcases. Pay attention now yall! You know those back to college sales that they have at Target and Walmart where there are luggage sets super cheap? Yep, that's what we did! We looked online for the best back to school luggage prices and racked up! We only had to buy maybe 4 new suitcases to add to what we already had. We bubble-wrapped glasses we cherished and other things that were breakable and they survived our move to Paris and to Ghana. I heard that when you ship your things with a carrier, not only are their shipping expenses but, in many countries the taxes and fees they add once its there is just as much as the shipping price. We didn't want to chance it with the customs here. Most people that move end up leaving their things at the ports because the price to get them out of customs was ridiculous. All of our things were nice and safe on our plane with us and we only ended up paying about $150 for extra luggage. One of the advantages of having 3 kids with a 2 luggage a piece allowance.
Fun Fact: if you check your luggage in the night before your flight they increase the weight limit absolutely free. For Air France and Brussels Airlines as well.
#7 Stock up
If you live a frugal, eco-friendly, holistic lifestyle like me, then you want to have a separate suitcase just for things that you use to make, such as household cleaners, toothpaste, etc. Things that are easy to find in the states may not be as accessible in Ghana. Yep, it's a cold game! But I am doing just fine! You will either find the alternative or create it yourself!
#8 Do your Research
I can't stress this enough! Before moving to Ghana I did not do enough research on the laws and legal practices here. I'm not one to get into politics but I want to make sure that you are aware of the laws and make sure that you govern yourselves accordingly. When traveling anywhere you just have to be careful and pay attention.
#9 Bring your own Entertainment
Boy am I thankful that we brought all of our fire sticks, tablets, and whatnot. We almost sold it and now I am extra thankful we didn't. We were thinking they wouldn't work here but they do! Winning! Yes my Vitamix is still working but we had to get the right voltage converter. Keep the sticker on your appliances that tell you the voltage so that you know what kind of converter to get before coming. Ghana uses the same electrical system as the UK so we had to have converters and adapters for our US gadgets and our French gadgets we collected and brought with us.
#10 JUST DO IT ALREADY!
If we focus on so many small technical things and listened to everybody's biased opinion about moving out of the country then we probably would have never moved. At the end of the day it will never be the "right" time to do anything and you can never be fully prepared for anything. That's life! We made this move because this is what we wanted to do for our family. Like I told yall before, this holistic living, traveling lifestyle we live, aint for everybody. I respect that. I am simply here to tell you to do what you want to do! If this is what you want to do then do it! I encourage living life to its fullest. We moved to Ghana to learn and grow. So far I have been given so many answers I have always asked myself just by being here and exposing myself and our children to the many good things Ghana and this great Continent has to offer.
Are there any of the African diaspora planning to move to the continent?